Attorneys, Estate Planners and Certified Financial Planners
We can notify you when something happens to your client

Why partner with IvyNet?
Our patented technology provides a holistic solution to you as an attorney or estate planner; if you create legal documents for your clients.
Answer this question:  Do you always know when a client has passed?
Does the next of kin of the client know about the services you've provided?
Do they have your contact information?
Our Estate Tool, IvyLocker® can make your job easier and can make the lives of your client's family easier at the end of life of your client.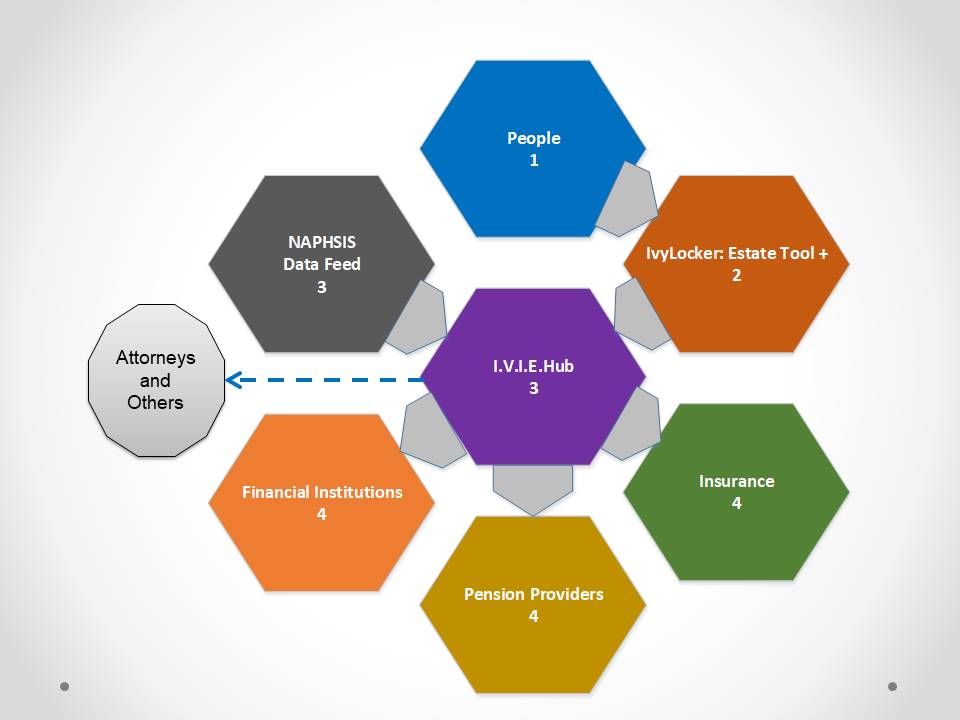 How it works:
When your clients become registered customers of IvyLocker®; your firm can assist them with uploading the documents you created for them. Whether it's a Trust, a Last Will and Testament or a Health Directive document, the Legal Locker is designed to store you, the attorney's details, an upload document feature and an identifier to contact you at the end of life.
This is also provides backup copies in one location, accessible when needed.  Using Ivylocker® guarantees that you will be informed for the email address you store in your customer's Legal Locker. IvyLocker will send you an Ivy Alert message concerning your clients.
This gives you or your firm an opportunity to address the Probate stage with your client's family.
Our value to Partners:
Become notified at the passing of your client
Provides a window opportunity to send condolences to the family, presenting compassion to the family
Improve customer retention.
Opportunity to increase revenue through Probate work
Increase revenue through the sale and setup of new IvyLocker® accounts
Reduce the impact of fraud and identity theft to your bottom line
Optional white label option providing an estate tool for your policy holders with your brand